Ferrari Club of America
International Meet - Ohio - June 2016
Title: "Ferrari Club of America
International Meet - Ohio - June 2016"
by Jay Koka, © 2016
44"w x 34", acrylic on canvas
Private Collection
The 53rd Annual International Meet of the Ferrari Club of America takes place in Columbus, Ohio mid-June 2016. Featured model is the 275GTB. The Columbus area is the heart of Amish country which suggested the theme for the poster. This is Jay Koka's 11th poster for the FCA.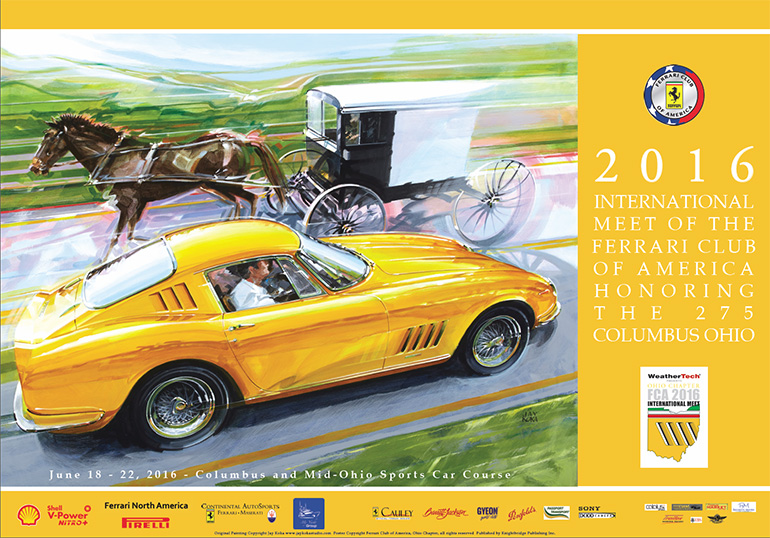 FCA International Meet - Ohio - POSTER (click to enlarge)